UniFEP CE Chinese (PocketPC 2002)

price:
US$25.00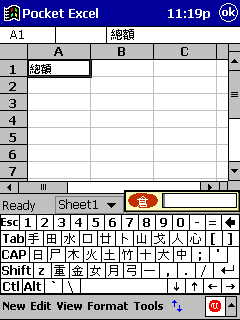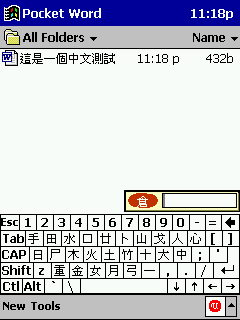 UniFEP CE is the latest product from Enfour in the UniFEP family of multilingual input solutions for mobile device and is specifically aimed at users of Traditional Chinese (such as Hong Kong and Taiwan). UniFEP CE allows users to send and receive emails, view Web pages and beam contact information in Chinese.

UniFEP CE supports the full Big5 character set with additions of Hong Kong extended characters. And, unlike other Chinese solutions, UniFEP CE also supports Cantonese and the Simplified Chinese character set used in mainland China.

Input methods included are: PinYin (SC, TC & Cantonese), ZuYin (Bopomofo), ChangJie, Array, DaYi, WuBi and Quick.

This version of UniFEP CE supports only PocketPC 2002 and later.
For other versions see the Universal version (much bigger).